---
Daniel Stepner, baroque violin
During nearly three decades as Aston Magna's artistic director, Daniel Stepner has programmed and led vocal and instrumental music dating from 1589 through the 1850s – with occasional forays both earlier and later — always featuring period instruments and vocal styles. The Festival's repertoire has ranged from music for solo violin to baroque and early opera, such as Monteverdi's L'incoronazione di Poppea, Purcell's Dido and Aeneas and Mozart's Bastien und Bastienne. 
Mr. Stepner was a founding member of the Boston Museum Trio at the Museum of Fine Arts and first violinist of the Lydian String Quartet at Brandeis University.  He has held concert masterships with the Handel and Haydn Society, the Boston Early Music Festival Orchestra and Boston Baroque. For six years he was assistant concertmaster and frequent soloist of the Orchestra of the Eighteenth Century, based in Holland. As a touring musician he has played in 11 countries in Western Europe and the former Soviet Union and throughout Australia and the United States.
He is Professor Emeritus at Brandeis University, was a Preceptor in Music at Harvard University for 20 years, and enjoyed guest teaching stints at The Eastman School, The Longy School of Music, New England Conservatory, Boston University and Smith College.
In solo recital, chamber, theatrical and orchestral settings, he has performed music from the Renaissance through 2018. Mr. Stepner is featured on over 60 commercial recordings, including the Sonatas and Partitas of J.S. Bach, the Late Quartets of Beethoven, the five Violin Sonatas of Charles Ives, (with pianist John Kirkpatrick), and major chamber works of Schubert, Brahms, John Harbison, Peter Child and Yehudi Wyner. For Aston Magna, he has led recordings of cantatas of J. S. Bach, chamber works of Mozart and Schubert, an acclaimed recording of Handel's oratorio, The Triumph of Time and Truth, and Monteverdi's pioneering opera L'Orfeo.
Stepner is a native of Wisconsin. His major teachers were Steven Staryk in Chicago, Nadia Boulanger in France and Broadus Erle at Yale, where he earned a Doctor of Musical Arts degree.

---
Aldo Abreu, recorder
Aldo Abreu has taken the recorder and its repertoire to many prestigious venues throughout the United States, Europe, New Zealand, Australia, and his native Venezuela. Since winning First Prize at the 1992 Concert Artists Guild Competition, Mr. Abreu has been heard in recital at the Ambassador Auditorium in Los Angeles, the Gardner Museum in Boston, Northwestern University's Pick-Staiger Hall in Chicago, Spivey Concert Hall in Atlanta, and the Metropolitan Museum of Art and Weill Recital Hall at Carnegie Hall in New York. Laureate of the Premio Flauto Dolce (Germany) and the Concours Musica Antiqua (Belgium),

Mr. Abreu has been featured in many festivals including Spoleto, OK Mozart, Boston Early Music Festival and Recorder 200 in Australia. He has been a concerto soloist with Solisti New York, the Handel and Haydn Society, Boston Baroque the West Shore Symphony, the Illinois Chamber Symphony, the Savannah Symphony, the Billings Symphony, and the Dubuque Symphony Orchestra. Mr. Abreu frequently performs contemporary works for the recorder. Among them, The Kid from Venezuela by composer Pete Rose, Echoes and Shadowsby Christopher Cook, Concerto for Recorder and Orchestra, commissioned from Ricardo Lorenz by Concert Artists Guild, and most recently, Concerto for Recorders and Orchestra by Lawrence Weiner, were written for Mr. Abreu. Mr. Abreu has also explored the rich but rarely heard music by Latin American composers of the Baroque and Contemporary periods.

Mr. Abreu teaches on the faculties of New England Conservatory, Boston University and Berklee College.
---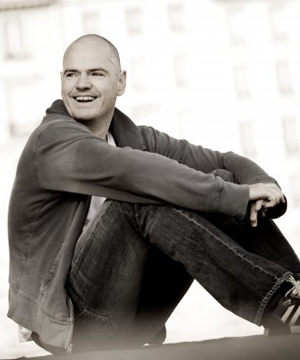 Ryland Angel, counter-tenor
Born on St Cecilia's day, the Grammy-nominated British counter-tenor Ryland Angel has built an international reputation on both the opera and concert stage, in repertoire ranging from the Baroque to new operatic commissions at major opera houses, concert halls and festivals throughout Europe and the USA.
He has performed in Monteverdi's Orfeo, Gavin Bryars's Doctor Ox's Experiment (English National Opera), Fairy Queen (Barcelona), Gluck's Orfeo (Koblenz), Amadigi (Karlsruhe), Venus and Adonis (Flanders Opera), Dido and Aeneas (Opera Comique), The Play of Daniel (Spoleto), and Ballet Comique de La Royne (Geneva).
Angel has sung on over 80 recordings including music of Buxtehude, Charpentier, Scarlatti, Stradella, Spears, O'Regan, Handel, Monteverdi, Purcell, Bach and on the film soundtracks of Jack Reacher – never go back, Zoolander 2, Freedom, Le Petit Prince, La Peau, Henry 4th, Machete, The Mystery of Dante and the PBS TV special Heavenly Voices. Recent engagements include Doux Mensonges (Opera National de Paris), Agrippina (NYCO), A Midsummer Night's Dream (Florentine and Kansas Opera), Julius Caesar (Utah  and Colorado Opera, Boston Baroque), Sant Alessio with William Christie (Paris, London, New York), Carmina Burana (Lincoln Center/Prague Proms with Czech National Symphony Orchestra), St. John Passion (Saint Thomas church,NYC/Worcester Chorus), Classics and Rock (Seoul Philharmonic Orchestra), Tesla (Dartmouth College), Striggio Mass (Edinburgh Festival), Acis and Galatea (Houston Hobby Center) and Messiah (Handel and Haydn Society at Boston Symphony Hall, Masterworks Chorus and also Musica Sacra at Carnegie Hall). Recent recordings include The Flaming Fire (MSR), Heart and Soul (Centaur), La Sposa (Solo Luminus records) and Now Fatal Change (NMC records). 
---
Andrew Arceci, violone/baroque bass
Performer, composer/arranger and scholar Andrew Arceci has performed throughout North America, Europe, and Asia. In Europe, he has appeared with the Orchestra of the Age of Enlightenment (U.K.), Oxford Baroque (U.K.) and COLLEGIUM MUSICUM Den Haag (The Netherlands). In the United States, he has collaborated with the Boston Camerata, Emmanuel Music (2017-2018 Lorraine Hunt Lieberson fellow), Handel & Haydn Society, Boston Baroque, the Arcadia Players, Tempesta di Mare, Philadelphia Baroque Orchestra, The Folger Consort, Washington Bach Consort, Washington National Cathedral, TENET and Harmonious Blacksmith.
He has presented at musicology conferences in Portugal, the U.K., and the US; and has given workshops at the University of Oxford, the University of Cambridge, the University of Edinburgh, the Narnia Arts Academy (Italy), the Taipei National University of the Arts,  Burapha University (Thailand), Bloomsburg University of Pennsylvania, Illinois Wesleyan University, and the International Baroque Institute at Longy-Bard College.
Currently, Andrew directs the Collegium Musicum at Wellesley College as well as the Winchendon Music Festival. Recording credits include the soundtrack work for the BBC and the labels Novum (U.K.), Deutsche Harmonia Mundi (Germany), Bôłt Records/Monotype Records (Poland), and in the U.S., Cedille Records and Centaur Records.
---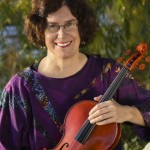 Anne Black, violist
Anne Black is a multi-faceted artist fluent in many media, and has built a richly varied career in the performing and visual arts. She is Principal Viola of Pro Arte Chamber Orchestra, Cantata Singers, and Masterworks Chorale, and also performs with many Boston area organizations, including the Boston Symphony and Boston Pops, Emmanuel Music, Boston Lyric Opera, and the Landmarks Orchestra. A champion of contemporary music, Ms. Black is violist of Dinosaur Annex Music Ensemble and appears often with Collage New Music, including Collage's Grammy-nominated recording of John Harbison's Mottetti di Montale. She was viola d'amore soloist in Meyerbeer's opera Les Huguenots with the American Symphony in 2009. A member of Handel + Haydn Society's period instrument orchestra, she also performs with Boston Baroque, Aston Magna Festival, Peregrine Consort, and Rowe's Lane Quartet. She performed on Mozart's own viola, with Daniel Stepner on Mozart's violin, during the instruments' first trip to the US, for a live performance and recording at WGBH in June 2013. She was viola d'amore soloist with Boston Baroque and the Blanche Moyse Chorale in Marlboro,Vermont. Ms. Black has produced and edited several album projects with her husband, recording engineer Frank Cunningham, including albums for violinist Daniel Stepner and pianist Sally Pinkas, violinist Masha Lankovsky and pianist Byron Schenkman, and currently, a solo album with Ed Barker, Principal Bass of the Boston Symphony. She also produced two albums for Guy Fishman, Principal Cello of the Handel + Haydn Society Orchestra. She is a prize-winning photographer and visual artist in multiple media, and was a resident artist at the Arlington Center for the Arts for 13 years. She opened a studio in West Concord, MA, in June 2017.
---
 Jason Fisher, viola
Jason Fisher is a founding member of Boston's Grammy-nominated chamber orchestra, A Far Cry (afarcry.org). A Carnegie Hall Fellow and a Peabody Singapore Fellow, Jason has toured Europe, Asia, Kazakhstan, and the Kyrgyz Republic. Concerts include Vienna Musikverein, Singapore Esplanade, and Carnegie Hall and he has performed with Pink Martini, Jake Shimabukuro, Itzhak Perlman, Yo-Yo Ma, Renée Fleming, Kiri Te Kanawa, and with members of the Florestan Trio, and the Aeolus, Brentano, Cleveland, Emerson, Mendelssohn, and St. Lawrence String Quartets. As a passionate explorer of early music, he plays period viola with a bicoastal variety of ensembles including Gut Reaction, Antico/Moderno, Sarasa, the Handel & Haydn Society, Boston Baroque, and the Seattle and Portland Baroque Orchestras. During the summer, Jason performs on both modern and period instruments at the Staunton Music Festival in Virginia.
---
Sarah Freiberg, cello
Sarah Freiberg, a tenured member of the Handel and Haydn Society, has performed with Boston Baroque, Philharmonia Baroque (San Francisco), Portland Baroque (Oregon), Seattle Baroque and the Boston Early Music Festival Orchestra. A performer with Music at Eden's Edge, the Kennebec Early Music Festival and Blue Hill Bach, Sarah also plays in the duo "Tutti Bassi" with Colleen McGary-Smith. As corresponding editor for STRINGS magazine, she has contributed dozens of articles and reviews. Sarah penned editions of the long forgotten Guerini cello sonatas, and recorded them and Laurenti sonatas for Centaur. She teaches in Historical Performance at Boston University, and is Co-chair of Strings at the Powers Music School. Sarah received D.M.A. and M.M. degrees from S.U.N.Y. Stony Brook, and holds degrees from the San Francisco Conservatory, Brown University and the Mozarteum in Salzburg, Austria.
---
Stephen Hammer, oboe/oboe da caccia
Stephen Hammer, oboe/oboe da caccia, has been a regular participant in Aston Magna Music Festivals and workshops and with leading ensembles in the eastern U.S. for more than 40 years. He relocated to the Los Angeles area in 2016, where he performs with Musica Angelica, the American Bach Soloists, and the Corona del Mar Baroque Music Festival, among other enterprises. He also serves as principal oboist of the Clarion Music Society in New York, and is Artistic Director of the Blue Hill Bach festival in Maine. He has been a featured soloist with the Academy of Ancient Music, Great Performers at Lincoln Center, the Metropolitan Opera, and the Mostly Mozart, Tanglewood, Ravinia, Bruges, Regensburg, City of London, and BBC Proms festivals.
His more than 200 recordings of solo, chamber, and orchestral music appear on Decca L'Oiseau-lyre and other labels; he has taught at Bard College, the Longy School of Music, and Indiana University; and he collaborates with the instrument maker Joel Robinson in building replicas of historical oboes.
---
Priscilla Herreid, recorder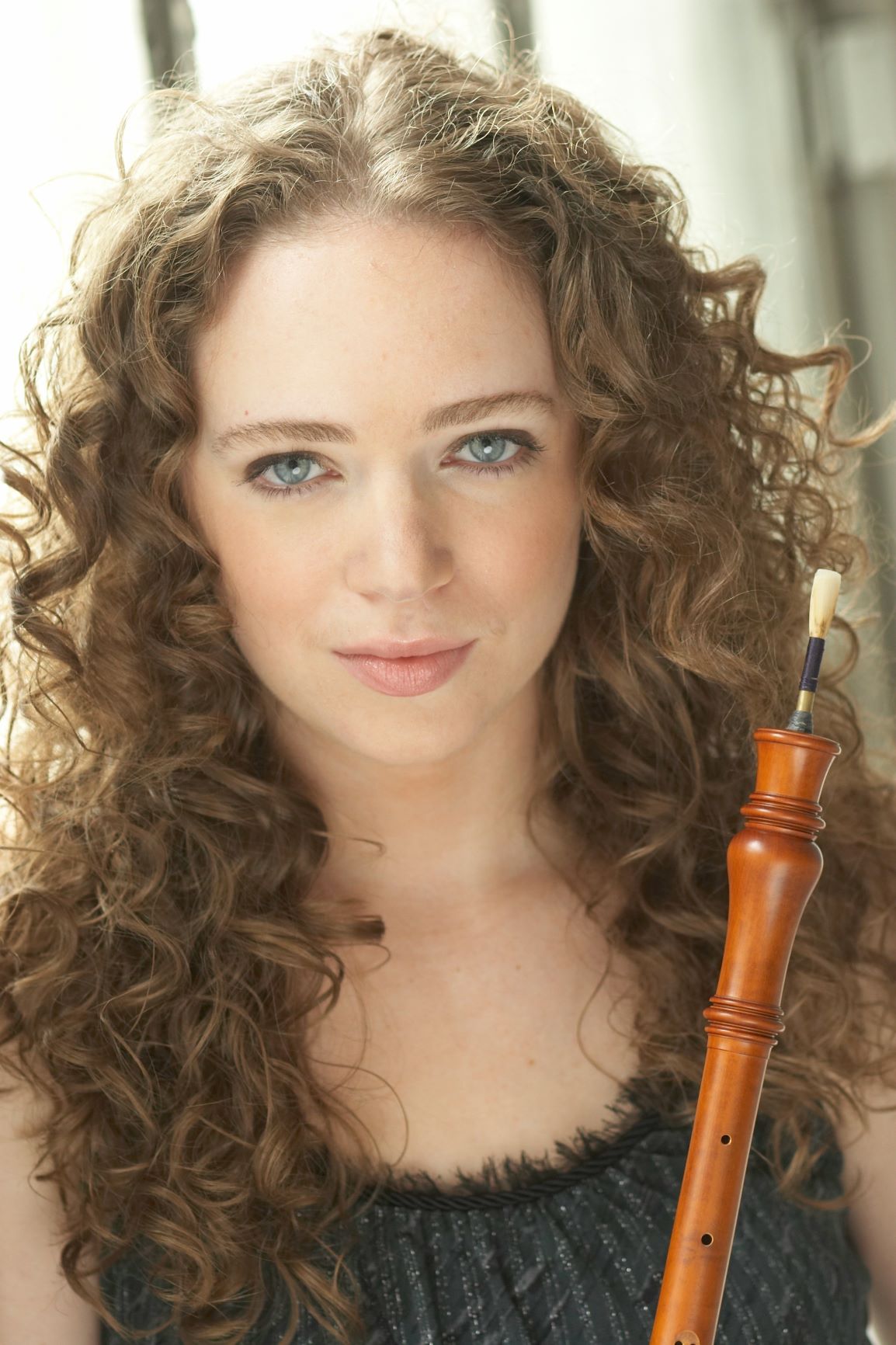 Ms. Herreid's playing has been called "downright amazing" by the Philadelphia Inquirer, and the New York Times has praised her "soaring recorder, gorgeously played…" She performs on recorder, period oboe, and a multitude of renaissance wind instruments, with some of the finest ensembles in the U.S. and abroad. She is principal oboist of Boston Baroque, Tempesta di Mare, The Sebastians, and New York Baroque Inc. She plays winds with Piffaro, accompanies silent films with Hesperus and sings the Latin mass in New York City. She performs regularly with The Handel + Haydn Society and Trinity Baroque Orchestra, and has appeared with Philharmonia Baroque, Boston Early Music Festival Orchestra, Venice Baroque, Portland Baroque, American Bach Soloists, The Gabrieli Consort, Tenet, the Dark Horse Consort and The City Musick. She was part of the onstage band for the Broadway productions of Twelfth Night and Richard III, and she is a founding member of the quartet New World Recorders.
Priscilla is former director of the Early Music Ensemble at Temple University. She frequently coaches renaissance and baroque ensembles at Yale University and The Juilliard School. She is a graduate of Temple University and The Juilliard School.
---
Laura Jeppesen, viola da gamba
Laura Jeppesen, violin, viola and viola da gamba, has a master's degree from Yale University. Following Yale, she studied at the Hamburg Hochschule and the Brussels Conservatory with Wieland Kuijken. She has been a Woodrow Wilson Designate, a Fulbright Scholar, and a fellow of the Bunting Institute at Harvard.
A prominent member of Boston's early music community, she has long associations with The Boston Museum Trio, Boston Baroque, The Handel and Haydn Society, the Boston Early Music Festival and Aston Magna. In 2015 she was part of the BEMF team that won a Grammy for best opera recording. She has performed as soloist with conductors Christopher Hogwood, Edo deWaart, Seiji Ozawa, Craig Smith, Martin Pearlman, Harry Christophers, Grant Llewellyn, and Bernard Haitink.
She has an extensive discography of solo and chamber works, including the gamba sonatas of J.S.Bach, music of Marin Marais, Buxtehude, Rameau, Telemann and Clerambault. She teaches at Boston University, Wellesley College and Harvard University, where in 2016 she won an award of special distinction for her teaching of undergraduates. She is a 2017 recipient of an Andrew W. Mellon Blended Learning Initiative Grant for innovative teaching at Wellesley College.
---
Jennifer Ellis Kampani
GRAMMY nominated soprano Jennifer Ellis Kampani is one of the leading interpreters of the Baroque repertoire. Her international career has included appearances with the period instrument groups American Bach Soloists, Washington Bach Consort, New York Collegium, Baroque Band, Portland Baroque Orchestra, Opera Lafayette, Apollo's Fire, and Boston Camerata. She has also been heard with the Mark Morris Dance Group, Richmond and Charlotte Symphonies and the Washington Catherdral Choral Society. Jennifer has been featured in many concert series and festivals including Le Flaneries Musicales de Reims in France, Aston Magna, Da Camera Society, Houston Early Music, Music Before 1800, Carmel Bach, and the Berkeley and Boston Early Music Festivals. Ms Kampani has recorded Kingdoms of Castille , Salir el Amor del Mundo, the Art of Vivald's Lute (with Ron MacFarlane), and Passion and Lament for Dorian, Villancicos y Cantatas and The Essential Giuliani (with Richard Savino) for Koch, Le Tournoi de Chauvency for K617 (France), and the complete works of Cozzolani (Gramophone editors pick, August 2002) for Musica Omnia. She currently lives in Los Angeles and is on faculty at USC.
---
Frank Kelley, tenor
The talented and versatile American tenor, Frank Kelley, has performed in concert and on opera stages throughout North America and Europe, garnering plaudits and a loyal following. The Boston Musical Intelligencer has observed, "Kelley's burnished tone was just right…. His sensitivity to the texts and the shifts of mood were superlative." In the 2017-18 season he is soloist in Britten's War Requiem with Music Worcester, Inc. and in Carlisle Floyd's Prince of Players in a return to Florentine Opera.
Recent season highlights included a return to Florentine Opera as Joseph in Carlisle Floyd's Wuthering Heights and in his stage directing debut for Elmer Gantry. He also returned to Odyssey Opera in Boston as Victorin in Die Tote Stadt.
Mr. Kelley has enjoyed an ongoing relationship with Boston Lyric Opera, where he has performed many roles, including Triquet in Eugene Onegin, Basilio in Le nozze di Figaro, Normanno in Lucia di Lammermoor, Dr. Blind in Die Fledermaus, Goro in Madama Butterfly, Spoletta in Tosca, and Monostatos in Die Zauberflöte. With Opera Boston he appeared as Raoul in Offenbach's La vie parisienne, as the Kavalier in Hindemith'sCardillac, the Magician in The Consul, and Fatty in The Rise and Fall of the City of Mahagonny. Other notable opera appearances include Grandpa Joe in the world premiere of Peter Ash's The Golden Ticket with Opera Theatre of St. Louis, also in the European premiere with Wexford Festival Opera; Spoletta in Tosca, Pang in Turandot, Basilio in Le nozze di Figaro and Eddie Fislinger in Elmer Gantry with Florentine Opera; and the United Way in Tod Machover's Death and the Powers with Dallas Opera and Opéra de Monte Carlo.
He also has long associations with Boston's premier concert organizations, including multiple performances of Bach's cantatas with Emmanuel Music under the direction of Craig Smith, Christopher Hogwood, and Seiji Ozawa; St. John Passion with the Handel and Haydn Society and the Orquesta Sinfónica Naciónal de México; St. Matthew Passion with Boston Baroque and Emmanuel Music; Handel's Messiah with the Handel and Haydn Society and Boston Baroque; recitals of Schubert lieder for Emmanuel Music's Schubert Series; and Weill's Seven Deadly Sins with the Boston Symphony Orchestra. His other concert appearances include Stravinsky's Pulcinella Suite with the St. Louis Symphony; Master of Ceremonies in Queen of Spades with the National Symphony Orchestra; and Mendelssohn's The First Walpurgis Night with Roger Norrington and the Orchestra of St. Luke's.
On television, Frank Kelley appears on the PBS broadcasts of Peter Sellars' productions of Le nozze di Figaro and Così fan tutte. Mr. Kelley's recordings feature him in repertoire spanning ten centuries. His discography includes three Deutsche Harmonia Mundi albums with the ensemble Sequentia: Aquitania, Shining Light, and Saints; a Teldec release of Stravinsky's Renard with Hugh Wolff and the St. Paul Chamber Orchestra; and Kurt Weill's Das Kleine Mahagonny with Kent Nagano. He is also featured on the recording of Robert Aldridge's Elmer Gantry which received a 2012 Grammy for Best Contemporary Composition as well as Best Engineered Album.
---
Christopher Krueger, flute
Christopher Krueger has performed as principal flutist with the Boston Symphony, the Boston Pops, the Orpheus Chamber Orchestra, the Opera Company of Boston, Boston Ballet, Boston Musica Viva, and Cantata Singers, among other organizations, and was a founding member of the Emmanuel Wind Quintet, winners of the 1981 Walter W. Naumburg Award for Chamber Music. Currently he is a member of Collage New Music and Emmanuel Music.
As a Baroque flutist he has been a soloist on the Great Performers Series and Mostly Mozart Festival at Lincoln Center, the Philadelphia Bach Festival, Tanglewood, Ravinia, the Berlin Bach Festival, the City of London Festival, and the Lufthansa Festival of Baroque Music, as well as in France, Belgium, Italy, and Poland. He is a member of the Bach Ensemble and the Aulos Ensemble, and recently retired as principal flutist with the Handel and Haydn Society and Boston Baroque after 40 years of playing for those organizations. Mr. Krueger has conducted and been a soloist with the Handel and Haydn Society and Emmanuel Music.

His recordings can be heard on Sony, DG, Decca, EMI, Nonesuch, Pro Arte, CRI, Telarc, Koch, and Centaur. Mr. Krueger has served on the faculty at Wellesley College, the Longy School of Music, and the Akademie f¸r Alte Musik in Brixen/Bressanone, Italy. He is currently on the faculty of Boston University, and Oberlinís Baroque Performance Institute. He is Professor Emeritus at the University of Massachusetts Amherst.
---
Fiona Last, oboe
Originally trained as a linguist, oboist Fiona Last aims to explore as many musical languages as possible. From playing polyphony on the shawm to performing Stravinsky with John Adams, she is always seeking out new instruments to play and new musical idioms through which to express herself. Her interest in early instruments stems from the belief that we all seek to mine the most potential possible from the music that we play, and that understanding a musical style through the instrument for which it was written and vice-versa can bring a special kind of life to music-making. 
Fiona has performed with The Handel + Haydn Society, Tempesta di Mare, Opera Philadelphia, Piffaro, The Orchestra Now, Musica Angelica, Sonnambula, the Bach Festivals of Philadelphia and Charleston, and at the Carmel Bach Festival and Festival Dans les Jardins de William Christie, and was a 2018 fellow with the Orchestra of the Age of Enlightenment.
Fiona holds a Master's degree in Historical Performance from The Juilliard School; she also received MM and BM degrees in oboe performance from the Yale School of Music and Temple University, and a BA in Arabic and Ethnomusicology from The School of Oriental and African Studies in London.
---
Julie Leven, violin
Julie Leven is the Founder and Artistic Director of Shelter Music Boston and is the first-ever classical musician to be named a Boston Neighborhood Fellow. Julie was awarded this unique prize for her dual commitment to producing monthly classical music concerts of the highest artistic standards in homeless shelters throughout Greater Boston, and for employing classical musicians to create social change in environments of need.
In addition to the more than seventy annual concerts she produces in shelters, Julie is concertmaster of the Bach and Beyond Festival and has performed as soloist, concertmaster, and principal second violin with Boston Baroque, and the Handel + Haydn Society. A recent performance of the Vivaldi Four Seasons with the West Virginia Symphony Orchestra was deemed "sweet and full of fire."
As a member of the Boston Pops Esplanade Orchestra, she has performed across the U.S., in Japan and Korea. Julie performs annually at the Aston Magna Festival and has appeared at: the BBC Proms, Cactus Pear Music Festival, Casals Festival, Edinburgh Festival, Esterhazy Haydn Festival, Krakow Festival and with Scrag Mountain Music. Julie has been a member of the Jerusalem Symphony, and Århus (Denmark) Symfonieorkester. She is a soloist on the Boston Baroque recordings of Handel Opus 6 Concerti Grossi and the Grammy-nominated Monteverdi Vespers.
---
Catherine Liddell, theorbo and lute
Catherine Liddell, theorbo, is in high demand for her skill, sensitivity and experience as a continuo player. She has performed with many of America's leading period instrument ensembles, including Boston Baroque, the Handel & Haydn Society, Apollo's Fire (Cleveland), the New York Collegium, and in the Boston Early Music Festivals. With the London Sinfonietta and the Orchestra of the Age of Enlightenment she performed in the U.S. Premier of Heiner Goebbel's Songs of War I Have Seen as part of the St. Paul Chamber Orchestra's 50th Anniversary Celebration.
She has recorded for Musical Heritage Society, Titanic, Dorian, Wildboar and Centaur Records. Her solo recording, La belle voilée: 17th Century French Lute Music by Jacques Gallot and others is available on the Centaur label. Her edition, Sacred Music for Lute, Vol. I is available through Lyre Editions, Fort Worth,  Texas.
A graduate of Sarah Lawrence College, Ms. Liddell earned the Soloist Diploma from the Schola Cantorum Basiliensis in Basel, Switzerland. She is past-president of the Lute Society of America and is currently a lecturer in lute in the Historical Performance Program at Boston University.
---
Danielle Maddon, violin
Violinist Danielle Maddon is well known to New England audiences for her vibrant, expressive playing and broad experience as a soloist, concertmaster, recitalist, chamber and orchestral musician. Performing on both modern and period instruments, Ms. Maddon has appeared in venues including Carnegie Hall, the Barbican Centre, Vatican City, and Tokyo's Suntory Hall in repertoire spanning four centuries. Critics have hailed her playing as "magnificent," "stunning," "masterful," and "heartfelt." She performs with the New England Philharmonic, Boston Baroque, Emmanuel Music, the Boston Pops, Boston Musica Viva, Cantata Singers, Aston Magna and other groups. As a founding member and leader of the New England Philharmonic Chamber Players she has created, scripted and performed programs that explore the bedrock connections and surprising intersections between art forms. These include "Rodin's Playlist" at the Peabody Essex Museum; the 1532 Primus Liber tribute "Musica Sacra,"  "Sonic Portraits" and "A Composer's Sense of Place" at the Boston Athenaeum;  the Folly Cove Designers, "The Power of Pattern" at the Cape Ann Museum and "The Beauty of Form in Music" at the Newton Free Library. Several of these programs have included commissions of original works by Bernard Hoffer for the Chamber Players. She is delighted to perform in the Chamber Players' series of Family Concerts, "Meet the Instruments" at Boston Children's Museum.
As concertmaster and soloist for the New England Philharmonic under Richard Pittman, Dani has performed violin concertos by modern masters including Berg, Harbison, Dutilleux, and Lutoslawski. Four of the concerts premiered new works. In 2014, she gave the world premiere of a new violin concerto by Bernard Hoffer, commissioned by the New England Philharmonic and written for her. In 2015, she premiered Andy Vores' concerto written for her, and in 2017 NEP Composer in Residence David Rakowski's new violin concerto.  In 2020, Dani, Richard and the NEP will premiere Bernard Hoffer's second violin concerto written for her in a performance at Boston's Jordan Hall.
---
John Manganaro, natural horn
John Manganaro studied early music performance practice and natural horn with Richard Seraphinoff at Indiana University. In 2006, he won the first Associate Principal Horn position of the Orquesta del Palau de les Arts Reina Sofia in Valencia, Spain (now Orquestra de laCommunitat Valenciana). In 2009 he left this orchestra to pursue a Kunstlische Ausbildung (Artist Diploma) from the Hochschule für Musik in Trossingen, Germany, where he later taught natural horn. In 2012 John won his current position of 1/3 Horn in the Hofer Symphoniker in Hof, Germany.
Alongside his symphonic orchestra duties, John routinely plays with period ensembles both in Europe and America and researches historical performance practices and the repertoire of the 18th and early 19th centuries. He regularly returns to Indiana University as an assistant instructor alongside Richard Seraphinoff at the annual Natural Horn Workshop.
---
David McFerrin, baritone
David McFerrin, baritone, praised by The Miami Herald for his "commanding stage presence and a voice of seductive beauty," has won critical acclaim in a wide variety of repertoire. A mainstay of the Boston opera scene, he has sung on many other leading stages in the U.S. and Europe. A former Emerging Artist with Boston Lyric Opera, he has performed numerous roles with the company, including King Mark in Martin's The Love Potion, Pallante in Handel's Agrippina, and the Officer in Glass' gripping two-character drama In the Penal Colony— a portrayal the Wall Street Journal hailed as "disturbingly eloquent." Last season he created the role of Dr. Ferguson in BLO's world premiere of Julian Grant's The Nefarious, Immoral but Highly Profitable Enterprise of Mr. Burke & Mr. Hare, and most recently as Junius in Britten's Rape of Lucretia.
David's solo concert engagements have ranged from Monteverdi's Vespers of 1610 at St. Mark's Basilica in Venice to Bernstein's Broadway hits with the Boston Pops. He debuted in Carnegie Hall with Gustavo Dudamel and the Israel Philharmonic and has performed with the Cleveland Orchestra, North Carolina Symphony, and San Antonio Symphony. He has received particular acclaim for his performances of baroque repertoire with ensembles including Handel and Haydn Society, Boston Baroque, the Bay Area's American Bach Soloists, Cleveland's Apollo's Fire, New York's TENET, Miami's Seraphic Fire, and Arion Baroque Orchestra in Montreal. Recent solo concert highlights include Handel's Messiah with Apollo's Fire, Bach's Easter Oratorio with Emmanuel Music, and Holiday Pops with the Boston Pops.
Other repertoire includes Bach's St. John Passion, B Minor Mass and Christmas Oratorio; Beethoven's Missa Solemnis; Handel's Joshua and mcSamson; Haydn's Creation, Lord Nelson Mass and Mass in Time of War; Vaughan Williams' Dona Nobis Pacem and Five Mystical Songs; and the requiems of Brahms, Fauré and Duruflé.
---
Jason McStoots, tenor
Grammy-nominated, award-winning, and critically acclaimed, Jason McStoots is a tenor soloist performing music of all eras but specializing in early music. As comfortable singing Mozart, Bach or Britten as he is singing renaissance polyphony or medieval chant, McStoots is a versatile artist moving easily between styles and genres.
While an experienced concert soloist, he is no stranger to the stage: some of his most acclaimed performances are in opera and musical theater, where he is prized as an integrated singing actor. A sought after ensemble artist for his musicality and sensitivity, he is a core member of the up-and-coming renaissance vocal ensemble, Blue Heron, and works frequently in this chamber music milieu with the acclaimed NYC ensemble TENET.
His career also includes his private voice studio at Brandeis University and his burgeoning side career as a stage director. He lives in the Boston area with his husband, Francisco an aspiring, independent filmmaker.
---

Loretta O'Sullivan, cello
Loretta O'Sullivan, described as "an agile, eloquent player" by the New York Times, performs on Baroque, classical and modern cello. As cellist with the Four Nations ensemble, she performs obbligato arias, sonatas and concertos, and has recorded the complete Geminiani Sonatas for cello and continuo, cello sonatas by Vivaldi and Boismortier, and chamber works for flute, violin and voice. She can be heard most recently in the group's "Concise Dictionary of Music."
Her continuo playing can be heard in performances and recordings with Opera Lafayette, the Bach Choir of Bethlehem and Aston Magna Music Festival. As a member of these ensembles as well as the Haydn Baritone Trio and the Classical Quartet, Loretta has played in beautiful venues around the world, including Pamphilli Palace, Esterhazy Palace, Versailles and Wigmore Hall. Recently she has played solo cello recitals in homes, churches and at Pacem in Terris. Her repertoire includes the Bach Suites, Dall'Abaco Caprices, and her transcription of the Biber Passacaglia.
On modern cello, Loretta frequently plays with the Orchestra of St. Luke's in New York City. She enjoys teaching and has given masterclasses in performance practice at many of this country's conservatories and colleges.
---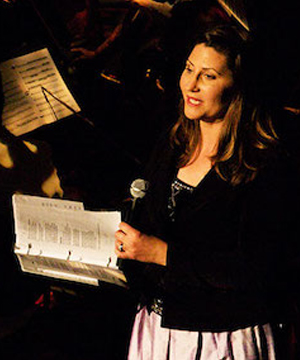 Deborah Rentz-Moore, mezzo-soprano
American mezzo-soprano Deborah Rentz-Moore delights audiences with her "deep, radiant clear tone" (Early Music America) and her "effortlessly warm and resonant mezzo, with exquisite control over vibrato" (Boston Classical Review).   She enjoys frequent solo collaborations with celebrated ensembles such as Aston Magna, The Boston Camerata, Emmanuel Music, Ensemble Phoenix Munich, Magnificat Baroque, El Mundo and The Voices of Music.
In addition to her performances of Monteverdi, Purcell and Handel with Aston Magna since 2001, Ms. Rentz-Moore's sings regularly with Emmanuel Music's famed weekly Bach cantata series, is a featured soloist with The Boston Camerata on programs and recordings ranging from Medieval European sacred through 19th century American folk repertoire, and enjoys an active concert schedule, performing oratorio and orchestral works.
Ms. Rentz-Moore's 2018-2019 season includes the role of Micah in Handel's Samson with Sounds of Stow, The Boston Camerata's City on the Hill, Liberty Tree, Puer Natus Est and Gloria, and Purcell vocal music with the Amphion Ensemble.  2019-2020 season highlights include Starry Night with Tapestry Boston, Free America with The Boston Camerata and Bach's Mass in B Minor with Emmanuel Music.
Ms. Rentz-Moore's 2018 performance in "Leonardo da Vinci: A Musical Odyssey" with the Voices of Music was honored as "Best chamber music performance" by San Francisco Classical Voice.  Her critically-lauded recordings of 17th century through 20th century vocal music can be found on the Musica Omnia, Centaur, Albany, Glissando and Harmonia Mundi labels.  She can be heard on YouTube performing with The Voices of Music ensemble.
---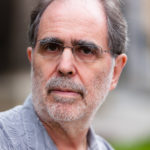 Joshua Rifkin, fortepiano
Joshua Rifkin has conducted and appeared as soloist with leading orchestras and early-music groups in Europe, the U.S., Japan, Australia, and Israel in music ranging from Schütz, Haydn, and Beethoven to Stravinsky, Copland, and the newest moderns. The Bach Ensemble, which he founded in 1978, won the Gramophone Award for its recording of the Mass in B Minor and has performed this and many other works of Bach at festivals in the United States, Europe, and beyond. Performances of the past few years have included Monteverdi's Vespersand other sacred music of 1610 with Concerto Palatino; Bach's motets with Vox luminis and the Bach Ensemble; Schubert's Die schöne Müllerinwith Frank Kelley; and Bach's St. Matthew and St. John Passions with the Jerusalem Baroque Orchestra.
---
Richard Savino, guest director
With an extensive discography of over 35 commercial CDs as soloist, director or principal, performer Richard Savino's recordings have received a Grammy nomination (2012), a Diapason d'Or (the French Grammy) and a 10 du Rèpertoire, which also placed his Boccherini recordings in their "Great Discoveries" category. He has also been featured on numerous international television and radio programs and has three times been chosen
as the Global Hit on the BBC/PRI program The World.
Mr. Savino has collaborated with some of the world's most important ensembles and performers including Joyce Di Donato, Christine Brandes, Paul Hillier and Monica Huggett. In addition to directing his own ensemble, El Mundo, he has also guest-directed the Aston Magna Music Festival, Ensemble Rebel, the Santa-Fe Chamber Music Festival, and Milano Chamber Orchestra. From 1986-98 Mr. Savino directed the Summer Arts Guitar/Lute Institute. He has also created concert programs and CDs on the lives of Francisco Goya and Peter Paul Rubens.
In 2017-18 he created 25 soundtracks to accompany videos describing the world's largest collection of privately held Rembrandts, the only private Vermeer and dozens of additional paintings byother great Dutch masters for the Leiden Collection in New York. These videos have recently been shown at the Louvre in Paris and the national museums in Beijing, Shanghai and Abu Dhabi; these can be seen and heard here.
Mr. Savino is also an avid writer, published by Cambridge University, Editions Chantarelle and Indiana University Press. Mr. Savino's instructors have included Andres Segovia, Oscar Ghiglia, Eliot Fisk, Albert Fuller and Jerry Willard. He received his doctorate from SUNY at Stony Brook and is a professor at Sacramento State University and the San Francisco Conservatory of Music.
---
Edson Scheid, baroque violin
Edson Scheid has been praised for his "polished playing" (The Strad), for being "more than equipped to deal with the virtuosic challenges" (Seen and Heard International), and for being "both musically and technically one of the most assured and accomplished of today's younger period violinists" (The Boston Musical Intelligencer). His performance of Strauss's song Morgen at Carnegie Hall was described as follows: "The concertmaster, Edson Scheid, proved a worthy foil as violin soloist" (The New York Times). A native of Brazil, Edson Scheid has performed with such ensembles as Les Arts Florissants, Il Pomo d'Oro, the Trinity Baroque Orchestra, Juilliard415, the Orchestra of St. Luke's, Sejong Soloists, NOVUS NY, the Aston Magna Music Festival, Orchester Wiener Akademie, and the Aspen Festival Orchestra.
He is the two-time winner of the Historical Performance Concerto Competition at The Juilliard School, and recipient of the Broadus Erle Prize at the Yale School of Music. Edson Scheid's many performances of Paganini's 24 Caprices, on both period and modern violins, have been received with enthusiasm around the world. He has performed the Caprices in cities in Europe, North and South America, and Asia, and has been featured live in-studio on In Tune from BBC Radio 3.
His recording of the Caprices on the baroque violin for the Naxos label has been critically acclaimed: "Far from being mere virtuoso stunts, Scheid's Caprices abound in the beauty and revolutionary spirit of these works…" (Fanfare Magazine). As a chamber musician, he has performed as a violinist and a violist in festivals including the Juilliard Chamberfest, Utrecht Early Music Festival, Dans les Jardins de William Christie, and the Norfolk Chamber Music Festival. Mr. Scheid holds degrees from the Universität Mozarteum Salzburg, the Yale School of Music and The Juilliard School, where he was a recipient of a Kovner Fellowship. 
---
Andrew Schwartz, bassoon
Andrew Schwartz  has appeared throughout the world as a soloist, chamber musician, and orchestral player. His intriguing career spans frequent appearances with the Metropolitan Opera Orchestra to jazz recordings with Winton Marsalis and special children's concerts as principal bassoonist of the Little Orchestra Society. He has appeared with New York City Opera, New York City Ballet, Orchestra of St. Luke's, Orpheus and the New York Pops.

Mr. Schwartz is a member of the New York Chamber Soloists. Mr. Schwartz is one of the most sought after musicians on historical instruments. He is principal bassoon with the Handel & Haydn Society, Boston Baroque, Trinity Baroque Orchestra, and the American Classical Orchestra. He has performed with many of the world's premier period-instrument organizations that include Philharmonia Baroque, Aulos Ensemble, Wiener Akademie, The Age of Enlightenment, Tafelmusic and Rebel. He was principal bassoon of the Royal Drottningholm Court Theatre Orchestra in Stockholm, Sweden for fourteen summers. Mr. Schwartz has appeared as a soloist at Alice Tully Hall in Lincoln Center, Morgan Library in New York, Musikverein in Vienna, Austria and Jordan Hall, in Boston.

He has recorded extensively, including the entire chamber music works for winds and the late Operas of Mozart for Decca/L'Oiseau Lyre. A native of Chicago, Mr. Schwartz received his bachelor and master of music degrees from the Juilliard School.
---
Michael Sponseller
Mr. Sponseller appears regularly as harpsichordist and continuo organist with several of American's finest baroque orchestras and ensembles, such as Bach Collegium San Diego, Les Délices, Aston Magna,Tragicomedia, and the Boston Early Music Festival orchestra and can heard on many recordings from Delos, Centaur, Eclectra, and Naxos et al.
At home, Michael is a regular presence at Boston's Emmanuel Music, having performed over 100 sacred cantatas. His various recordings include a diverse list of composers, including Bach, Handel, Rameau, Praetorius and Laurenti received excellent reviews throughout the world. Early Musica America Magazine has said of his performance of the Bach Concertos, "His well-proportioned elegance carries the day quite stylishly." He currently is Artistic  Director for Ensemble Florilege. He has been on faculty at Longy School of Music, and will at Oberlin's Baroque Performance Institute.
---
Jane Starkman, violin
Jane Starkman received bachelor's and master's degrees from the New England Conservatory of Music. She continued her studies in Basel, Switzerland, at the Schola Cantorum with Jaap Schroeder and in New York with William Lincer.
While living in Basel she performed with the Radio Orchestra Basel. Ms. Starkman has performed as both a violinist and violist with many groups in the US and abroad. In Europe, she has performed with the Cologne Chamber Orchestra, Capella Clementina as well as ensembles in the Netherlands and Italy. Some of the ensembles Ms. Starkman performs with include the Handel and Haydn Society, Boston Baroque, Smithsonian Chamber Players, Ensemble Florilege, La Donna Musicale, and the Aston Magna Festival as well as being a founding member of The King's Noyse.

Ms. Starkman teaches at Oberlin College's Baroque Performance Institute, Boston University, and Wellesley College and has been a guest clinician at the Massachusetts Suzuki Festival and the New England Conservatory of Music.
---
Peter Sykes, harpsichord
Peter Sykes is Associate Professor of Music and Chair of the Historical Performance and Organ Departments at Boston University, where he teaches organ, harpsichord, clavichord, and continuo realization, Music Director of First Church in Cambridge, and principal instructor of harpsichord at the Juilliard School in New York City. He performs extensively on the harpsichord, clavichord, and organ, and has made ten solo recordings of organ and harpsichord repertoire ranging from Buxtehude, Couperin and Bach to Reger and Hindemith and his acclaimed organ transcription of Holst's "The Planets." Newly released is a recording of the complete Bach harpsichord partitas on the Centaur label, and an all-Bach clavichord recording on the Raven label. He also performs and records with Boston Baroque and Aston Magna. A founding board member and president of the Boston Clavichord Society as well as immediate past president of the Westfield Center for Historical Keyboard Studies, he is the recipient of the Chadwick Medal (1978) and Outstanding Alumni Award (2005) from the New England Conservatory, the Erwin Bodky Prize (1993) from the Cambridge Society for Early Music, and the Distinguished Artist Award from the St. Botolph Club Foundation (2011).
---
Asako Takeuchi
Touring extensively as a solo, chamber, and orchestral player throughout Europe, Asia, and North America, baroque violinist Asako Takeuchi has performed with ensembles such as the Wallfisch Band (UK), Collegium Musicum Den Haag (Netherlands), Den Haag Piano Quintet (Netherlands), The Bach Choir & Orchestra of the Netherlands, Arion Baroque Orchestra (Canada), Handel & Haydn Society (USA), Boston Baroque and early folk ensemble Floyds Row.
She has performed at numerous festivals, including Festival Oude Muziek Utrecht (Netherlands), Deutsches Mozartfest and Innsbruck Festival (Germany), Festival de Música Antigua de Barcelona (Spain), MUPA International Arts Festival (Thailand), and Abbaye aux Dames (France) and Aston Magna Festival (USA). Discography includes recordings with The Wallfisch Band, Arion Baroque Orchestra and The Bach Choir & Orchestra of the Netherlands. She has given workshops at Burapha University (Thailand) and holds degrees from Royal Conservatory in the Hague (Netherlands), University of Southern California and Berklee College of Music.
---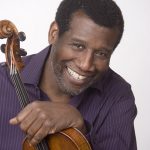 Marcus Thompson, viola and viola d'amore
Marcus Thompson has appeared as soloist with many of this country's leading symphony orchestras, recital series and chamber festivals. This season he completed a decade as Artistic Director of the Boston Chamber Music Society, where he has been violist since 1984. Mr. Thompson's performance highlights include Mozart's Sinfonia Concertante with Yehudi Menuhin and the Chicago Symphony Orchestra, Hindemith's Kammermusik #6 for Viola d'amore and chamber orchestra with the Philadelphia Orchestra, the premiere of Olly Wilson's Viola Concerto with the Rochester Philharmonic, and the premiere of Elena Ruehr's Viola Concerto Shadow Light with the New Orchestra of Washington, D.C. He has appeared recently with the Borromeo string quartet at the Gardner Museum in Boston. In the 2017-18 season Mr. Thompson appeared in recital series in Kentucky, North Carolina, Canada and at MIT, where he performed one of Vivaldi's Viola d'amore Concertos, Morton Feldman's Rothko Chapel, the premiere of the chamber version of Elena Ruehr's Concerto Shadow Light, and Vaughan Williams's Flos Campi in observance of the fiftieth anniversary season of his Boston recital debut. In the current calendar year, he recorded and performed John Harbison's Viola Concerto with BMOP. In season 2019-20 he will perform the Boston Premiere of John Harbison's Sonata for Viola and Piano with pianist, Judith Gordon.
Thompson holds a doctorate in viola performance from The Juilliard School. He has been a member of the viola faculty at New England Conservatory of Music for more than three decades, and professor of music at MIT for more than four. In June 2015 he was appointed to MIT's highest faculty honor, becoming one of thirteen Institute Professors.
---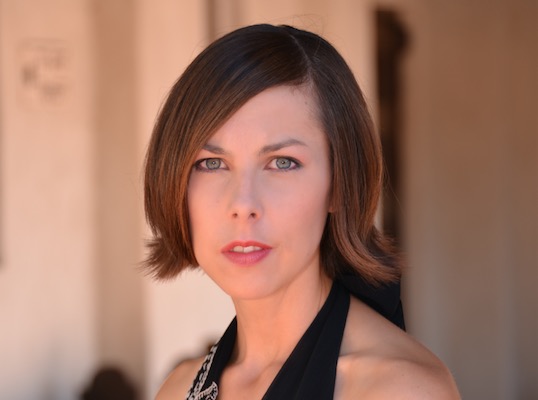 Kristen Watson, Soprano
Kristen Watson, hailed by critics for her "blithe and silvery" tone (Boston Globe) and "striking poise" (Opera News) has made solo appearances with the Orpheus Chamber Orchestra, Mark Morris Dance Group, American Classical Orchestra, Boston Baroque, Handel & Haydn Society and Emmanuel Music, at such venues as Walt Disney Concert Hall, Alice Tully Hall, Carnegie Hall and Boston's Symphony Hall.
Opera audiences have heard her with Boston Lyric Opera, Odyssey Opera, Opera Boston, Boston University Opera Institute, Opera Providence, and the Opera Theater of Pittsburgh in such roles as Anne Trulove in The Rake's Progress, Tytania in "A Midsummer Night's Dream," and Adele in "Die Fledermaus." Ms. Watson has been recognized by the Concert Artists Guild, Oratorio Society of New York, Joy in Singing, American Bach Society, and Louisville Bach Society competitions, and as a versatile crossover artist she has performed with the Boston Pops in programs ranging from Mozart to Richard Rodgers.
Additional solo performances include the North Carolina Symphony, Trinity Wall Street, Masterwork Chorus of New Jersey, Duke Chapel Choir, Carmel Bach Festival and San Francisco Early Music Society, as well as frequent appearances with New England-based organizations such as the Boston Modern Orchestra Project, Boston Landmarks Orchestra, Boston Early Music Festival, Musicians of the Old Post Road, Sarasa, Arcadia Players, and A Far Cry. Ms. Watson is originally from Kansas, and holds degrees from Carnegie Mellon University and Boston University.
---
Todd Williams
Todd Williams, hailed by Gramophone for his "impressive horn playing," Todd Williams is an active performer and educator based in Philadelphia. A leading exponent of the Natural Horn in America, he serves as Principal Horn of numerous ensembles across the country including the Handel & Haydn Society, Boston Baroque, Trinity Baroque, Clarion Society, Apollo's Fire, Mercury, Opera Lafayette, Tempesta di Mare, and more. This season he's served as guest principal for Tafelmusik (Toronto) and the American Bach Soloists (San Francisco) and next season he will serve as principal of Philharmonia Baroque.
On the topic of the Natural Horn, has conducted lectures at the music schools of Curtis, Eastman, and Oberlin and in 2019, joined the faculty of the Juilliard School. On the modern valved horn, he is a staple of the Philadelphia music scene performing with the Philadelphia Orchestra, the Chamber Orchestra, the Opera and Ballet companies of Philadelphia, and the Philly Pops. From 2003-2014, he served as solo horn of the opera festival Lyrique-en-Mer, France. He's recorded for Deutsche Grammophon, RCA/Sony Records, Atlantic Records, CORO, Naxos, Musica Omnia Chaconne/Chandos and Warner Brothers. Todd is a graduate of Indiana University.
---
Lena Wong
Lena Wong, violin, is a graduate of the University of Wisconsin and studied at the Royal Academy of Music in London. She was a member of the Florida Philharmonic and the Honolulu Symphony before moving to Boston. Ms. Wong performs with Emmanuel Music, Cantata Singers, Pro Arte Chamber Orchestra, Bach, Beethoven and Brahms Society, Boston Lyric Opera, Boston Modern Orchestra Project and the Boston Ballet Orchestra. On period violin, Ms. Wong performs and records with Boston Baroque and the Handel and Haydn Society. She is honored to perform at Aston Magna again.

---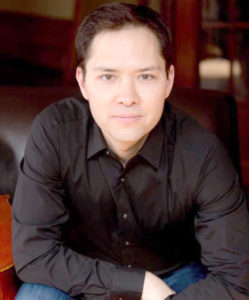 Jacques Lee Wood, cello
Jacques Lee Wood, baroque cello, holds DMA and MM degrees from Yale University, and a BM from the New England Conservatory. Noted for his fluency of playing, and expressive warmth, sensitivity, and technical ease (Boston Musical Intelligencer), Wood's passion for teaching and research complements a performance career that explores a broad range of interests: from historically informed performance on baroque cello to commissioning, writing, and performing new works on modern and electric cello.
Deeply committed to seeking out new areas in music to explore, Wood is a founding member of the Boston-based Antico Moderno and StringLab, and is currently cellist with the Pedroia String Quartet and resident musician and cellist with the Sumner Quartet at musiConnects (Boston). He is a frequent guest artist with the Grammy-nominated Trinity Baroque Orchestra, Bachsolisten Seoul, A Far Cry, Firebird Ensemble, and Handel and Haydn Society.

---
Administrative Staff
Susan B. Obel, Executive Director
A life-long music lover, and presently a singer with MasterVoices (formerly Collegiate Chorale) in New York City, Susan Obel, Aston Magna's Executive Director, had her first job in Arts Management with St. Luke's Chamber Ensemble/Orchestra of St. Luke's. "I got my feet wet as a part-time office manager, but as a member of a small staff I soon became involved in writing, fundraising and special events." She next joined the staff of the Harlem School of the Arts, working closely with then-Executive Director Betty Allen. There she launched and co-produced an annual Radiothon with radio legend Robert Sherman and WQXR, a fundraising event that continued for many years. Following that was a 15-year stint in public relations and fundraising with Theatreworks/USA, the nation's preeminent professional theater for young and family audiences. One of her great joys is bringing her three granddaughters to Aston Magna concerts.